Thrive in overseas markets
with locatheart – your new localization team
Each business encounters its distinct set of challenges. Among these, lackluster conversions, disappointing sales figures, and mounting returns stand out as some of the most notable pain points. Our years of experience have taught us that addressing these obstacles before they arise is the key to maintaining a thriving business.
Win overseas audiences with excellent localization
If you're responsible for ordering and managing new language versions of content at your company, chances are you find yourself grappling with challenges:
Poor quality of contentLimited time for market researchJuggling multiple freelancers worldwide
Lack of brand consistencyLow engagement in foreign markets
Struggling to meet deadlinesLack of synergy between content creation and optimization
We realize that your position comes with difficulties – and we're here to help. Our tailored approach to localization services streamlines every aspect of localization, ensuring content quality, timely deliveries, and harmonious collaboration between your company and ours.
Imagine a scenario where your content isn't just okay, but exceptional – every word resonates with your audience across borders, sales soar, and returns decrease significantly, leading to higher profitability. By partnering with us, you can turn this vision into reality and ensure your business excels on a global stage with our translation and localization services.
Why choose locatheart?
Your achievements power our triumphs, and we're fully committed
to delivering top-tier quality to supercharge your path to success.
Building and sharing our experience
Since being established in 2015, our company has worked with major players in the entertainment, fashion, beauty, and gaming industries. This extensive experience in translation and localization services has enabled us to develop a range of proven solutions that are ready to drive your company forward.
Our team is made up of skilled professionals covering diverse domains including localization, content creation, SEO, subtitling, gaming, and business strategy. This diverse expertise ensures a well-rounded approach to addressing even the most unique needs of our clients.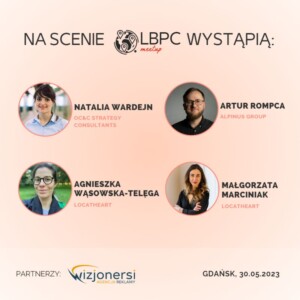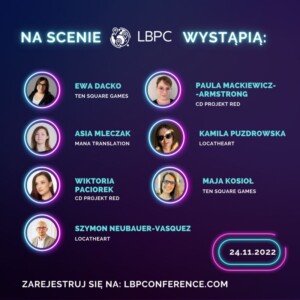 Our passion for translation and localization extends far beyond our work. Beyond our daily efforts, we take pleasure in organizing conferences, crafting educational courses, and actively supporting industry initiatives. This unwavering commitment not only underscores our dedication to delivering exceptional localization  services, but also emphasizes our firm belief in the value of our endeavors. We invest our resources and time willingly, driven by the conviction that these efforts are inherently worthwhile.