How optimised product descriptions resulted in over 50% increase in product visibility on Amazon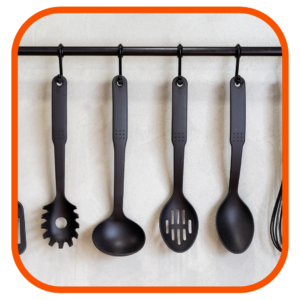 One of our clients specialises in manufacturing kitchen and bathroom accessories. Read our case study to find out how we contributed to a significant 50% boost in product visibility across the:
French,
Italian,
German,
and Spanish markets!
Challenges and objectives
Our client distributes its products through various channels, including the Amazon marketplace. Faced with intense competition and a multitude of product listings on this platform, our client wanted to increase the visibility of its products in the French, Italian, German, and Spanish markets.
After a preliminary assessment of the listings, we determined that they hadn't been fully optimised for Amazon's search engine.
Consequently, we took on the challenge of aligning the product listings with the Amazon algorithm's criteria. We primarily focused on incorporating relevant key phrases into product descriptions and making use of backend keywords which are concealed from buyers. Leveraging these keywords is an effective way to show Amazon's algorithm how relevant a keyword is to a given listing.
Step 1: Competitor analysis, research, and keyword list creation
We began with a comprehensive competition analysis, where we examined their product listings, analysed the key phrases included in their product descriptions and evaluated how the items for sale were presented.
Based on our keyword research, we created comprehensive key phrase lists tailored to each product group.
Step 2: Content creation and optimisation
Armed with an extensive array of key phrases, we started to optimise the existing product descriptions and create new ones for products not yet listed on Amazon.
Our team of accomplished linguists, who are native speakers of the languages relevant to our client's target markets, worked on the content from the very beginning.
These linguists possess a profound understanding of their respective languages, which helped ensure that the content would not only meet the optimisation standards required for visibility on Amazon, but also resonate naturally and persuasively with potential buyers of our client's products.
As a result of our efforts, the visibility of our client's products on Amazon increased by an impressive 15–35%.
It's worth noting that these improvements encompass entire product categories, even though not all products within those categories underwent optimisation – as per the client's preference. The individual products we worked on saw a remarkable visibility surge of over 50%.