Website translation for a company from the agrochemical industry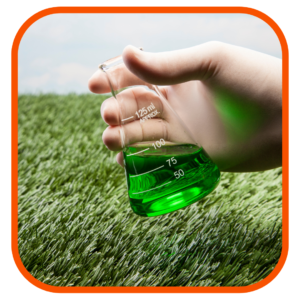 One of our clients is a manufacturer of fertilisers, offering advanced agriculture solutions. Their products are available in over 30 markets, and the target group chiefly consists of companies that deal with cultivation on an industrial scale.
For this reason, it's absolutely essential for the brand to establish precise communication that enables reaching industry-knowledgeable professionals and building trust among them.
Challenges and objectives
With a new website project on the agenda, our client wanted to spruce up all the existing content. At first, we were asked to translate a batch of English texts from the global version of the website into Polish – very soon, however, the cooperation scope was extended to include search-engine-optimised Romanian and Hungarian versions.
Step 1: Translation into Polish
Initially, the company asked us to translate English content from the global version of the website into Polish.
Throughout the project, we stayed in regular touch not only with the client, but also with their internal editors and CMS experts.
We took part in periodic meetings about work progress, objectives, and expected delivery dates of respective tasks, de facto assuming the responsibilities of an external localisation department.
Step 2: Translation into Romanian and Hungarian and content optimisation
The successful completion of one project – translation into Polish – led to another commission regarding Romanian and Hungarian.
This time, however, our client wished for the content to be optimised in terms of its visibility in search results.
We began by identifying key phrases used in the Hungarian and Romanian markets by our client's potential customers.
After we had created a robust keyword base, our translators crafted new language versions. Just as was the case with the Polish version, we stayed in regular touch with our client while working on Hungarian and Romanian texts, and supported the implementation of new language versions of the website.
Throughout the project, we regularly consulted our client on the work progress, objectives, and expected delivery dates of respective tasks.
What is more, we had to expertly manage frequent changes – we had to translate additional volumes of content, replace images in specified posts, provide texts in customised fields of our client's CMS, and update links to product cards in target languages.
All that required a holistic approach, great flexibility, and excellent performance, sometimes outside the typical scope of such ventures.