Localisation Best Practices Meetup – localising e-commerce content for the fashion industry
Alicja Jas
On 30 May, locatheart organised a meetup focused on localising e-commerce content for the fashion industry – a small event to which we invited industry experts Natalia Wardejn from OC&C Strategy Consultants and Artur Rompca from Alpinus Group.
During a panel discussion moderated by Agnieszka Wąsowska-Telęga, Head of SEO and Marketing at locatheart, our guests talked about a wide range of topics – from complexities of localisation in specific markets through differences in preferred payment and delivery methods to strategies for planning successful content localisation. If you're curious about what they had to say, read our summary of the event below!
What is localisation in the first place?
Given how often the terms "translation" and "localisation" are used interchangeably (even though they mean two different things!), Agnieszka Wąsowska-Telęga kicked off the panel discussion by asking the guests how they understood e-commerce localisation.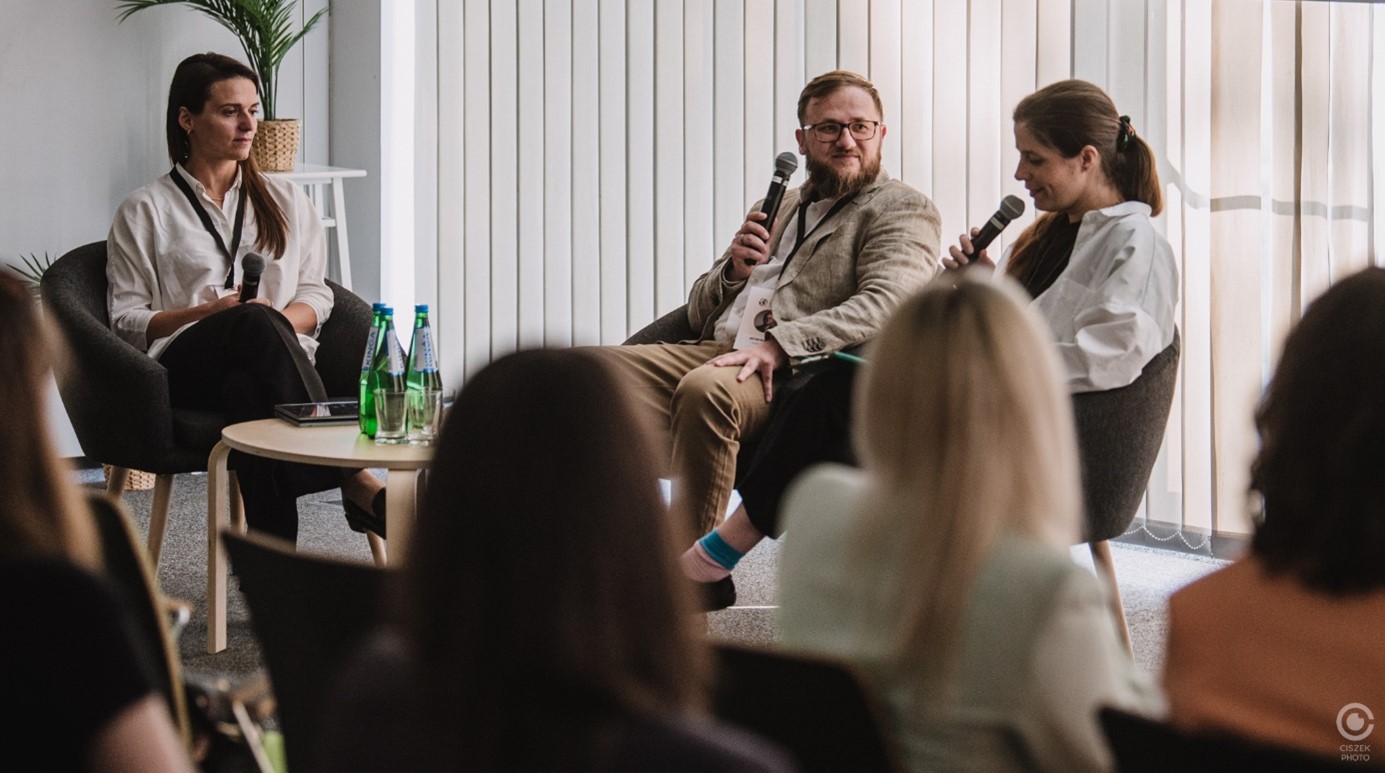 A quick reminder: translation conveys text accurately between languages, while localisation adapts content for specific markets, considering cultural and contextual aspects. Localisation extends beyond linguistic accuracy to encompass graphics, formats, measurements, currencies and legal requirements, aiming to create a native-like user experience, while translation focuses on precise language conversion.
Natalia Wardejn echoed this sentiment, adding that to her,
She emphasised that it involves meeting customers' requirements in terms of the availability of certain products and brands, the information shared on the website (e.g. composition details), payment and delivery methods, as well as marketing strategies.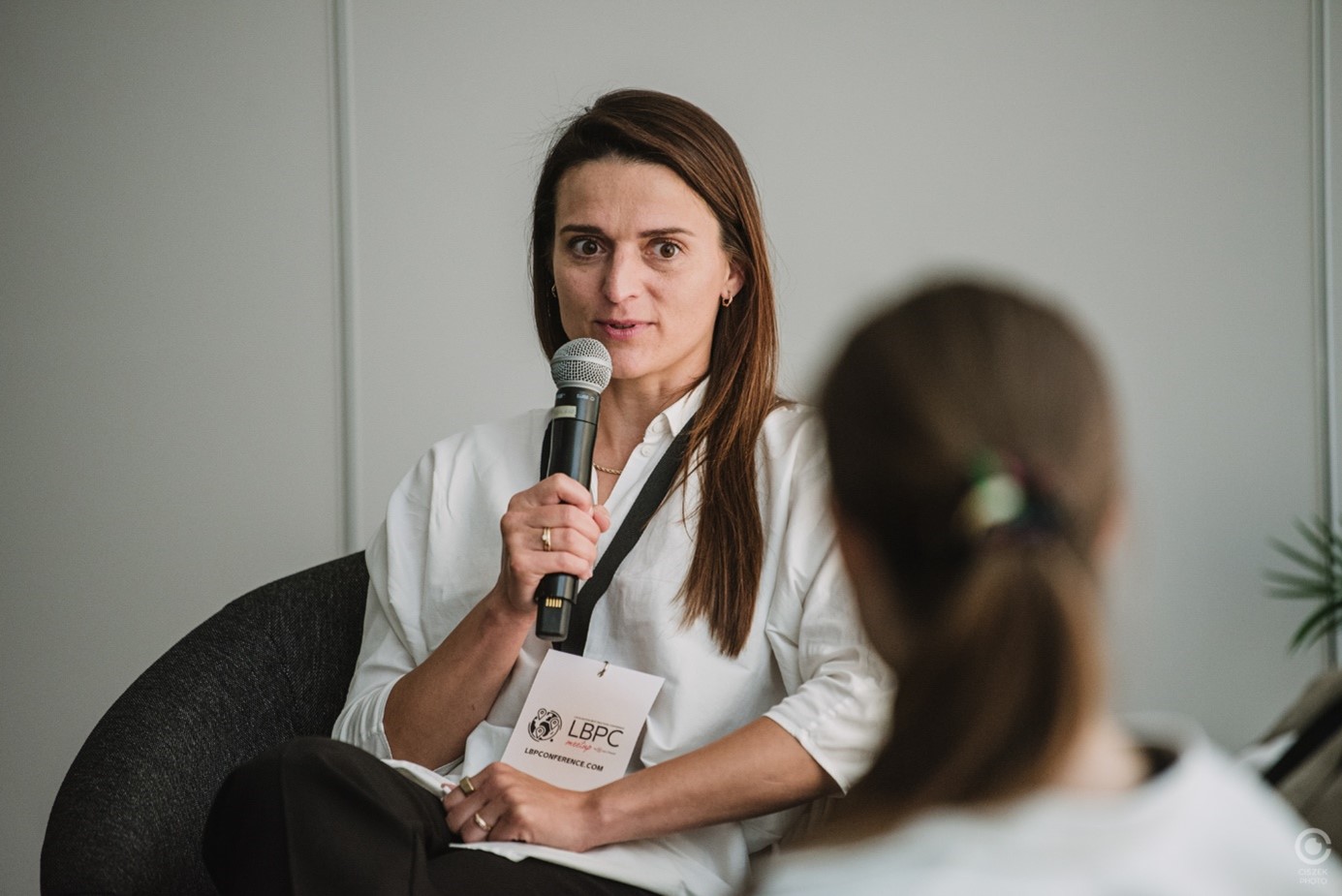 Wardejn also made a compelling point that's rarely talked about – one of localisation fundamentals is the choice of the brand name itself. Should the name remain consistent across all markets, as exemplified by the case of Zalando, or should it be tailored for each specific market, just like the Polish brand eobuwie.pl became efootwear.eu and eschuhe.de?
A consistent global brand name fosters recognition, while localising the name for each market deepens connections and shows commitment to understanding local nuances. Ultimately, the decision depends on the strategy, target audience and finding the right balance between uniformity and local appeal.
Still, localisation encompasses more than just linguistic aspects – user experience also plays a huge role here, as noted by Artur Rompca. He pointed out Poles' preference for domestic marketplace Allegro over foreign platforms like eBay or Amazon, demonstrating the importance of considering user habits and interface issues.
Advice for companies planning a business expansion
Although localisation is crucial to winning over local audiences, the process itself tends to be overlooked by companies, receiving attention only when they decide to expand their operations because they're faced with foreign competition or economic disruptions.
By prioritising localisation as a strategic approach from the very beginning, companies can proactively plan their efforts and navigate potential challenges more effectively. In addition to content translation, they should also ensure that the localisation of terms and conditions and privacy policies aligns with local requirements.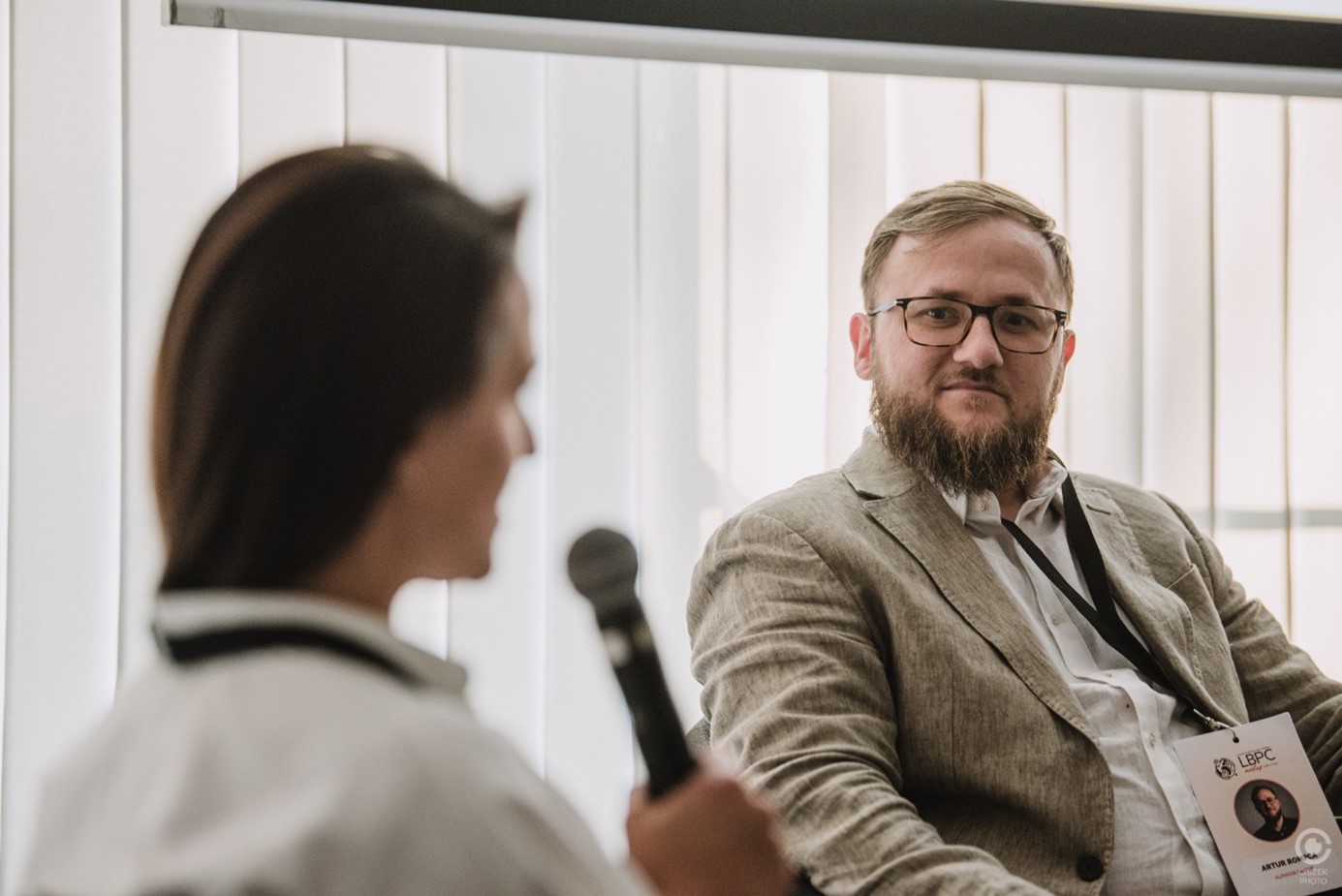 Rompca stressed the immeasurable assistance that a consulting agency can offer in terms of strategy. Having been advised that German customers are more inclined to make online purchases when offered a "Buy Now, Pay Later" payment method, he suggested that the company he used to work at introduce Klarna as a payment option. After they had done that, sales began to progressively increase at a much faster rate than before, further emphasising the significance of having in-depth knowledge of a specific market.
Before you introduce dozens of payment and delivery methods, it's worth researching which solution can actually help you win over the local audience. Most customers expect same or next day delivery, but, as Wardejn pointed out, Croatians are used to waiting 3–5 days for a package, so lightning-fast delivery might seem a bit unnecessary and pricey to implement in that region. She also stressed that Zalando had struggled to build customer loyalty in Poland because it hadn't offered one of the most popular shipping methods – delivery by InPost, a parcel locker service.
When companies decide to expand into new markets, offering machine-translated content as a way to test the waters may seem like a good idea, especially for those just starting to dip their toes in localisation. Machine translation offers a quick and cost-effective solution to reach a broader audience, but it often comes at the expense of error-ridden content that has a 50/50 chance of either converting a lead or driving them away from the brand.
As a company grows and establishes its presence in foreign markets, relying solely on machine translation won't prove effective in the long run. Machine translation often lacks the flair and cultural sensitivity required to truly connect with local customers. As businesses evolve, it becomes crucial to invest in professional translation services in order to ensure accurate communication and foster meaningful relationships with customers speaking different languages. When is the best time to make this investment – or advocate for its significance to the powers that be? And which language versions should be prioritised?
Rompca observed that a decision like this typically comes easier for private brands. In such cases, localisation can be seamlessly integrated as part of a comprehensive 360-degree marketing strategy.
When expanding the Alpinus brand into other markets, Rompca and his team chose to do it in Belgium to determine if they could meet the relatively small market's requirements, only then taking on other countries. With over 10 years of experience in e-commerce, Rompca recognises that the wisest approach is to prioritise markets that have the potential to generate the most revenue. To him, these include the German, French, Italian and Benelux markets.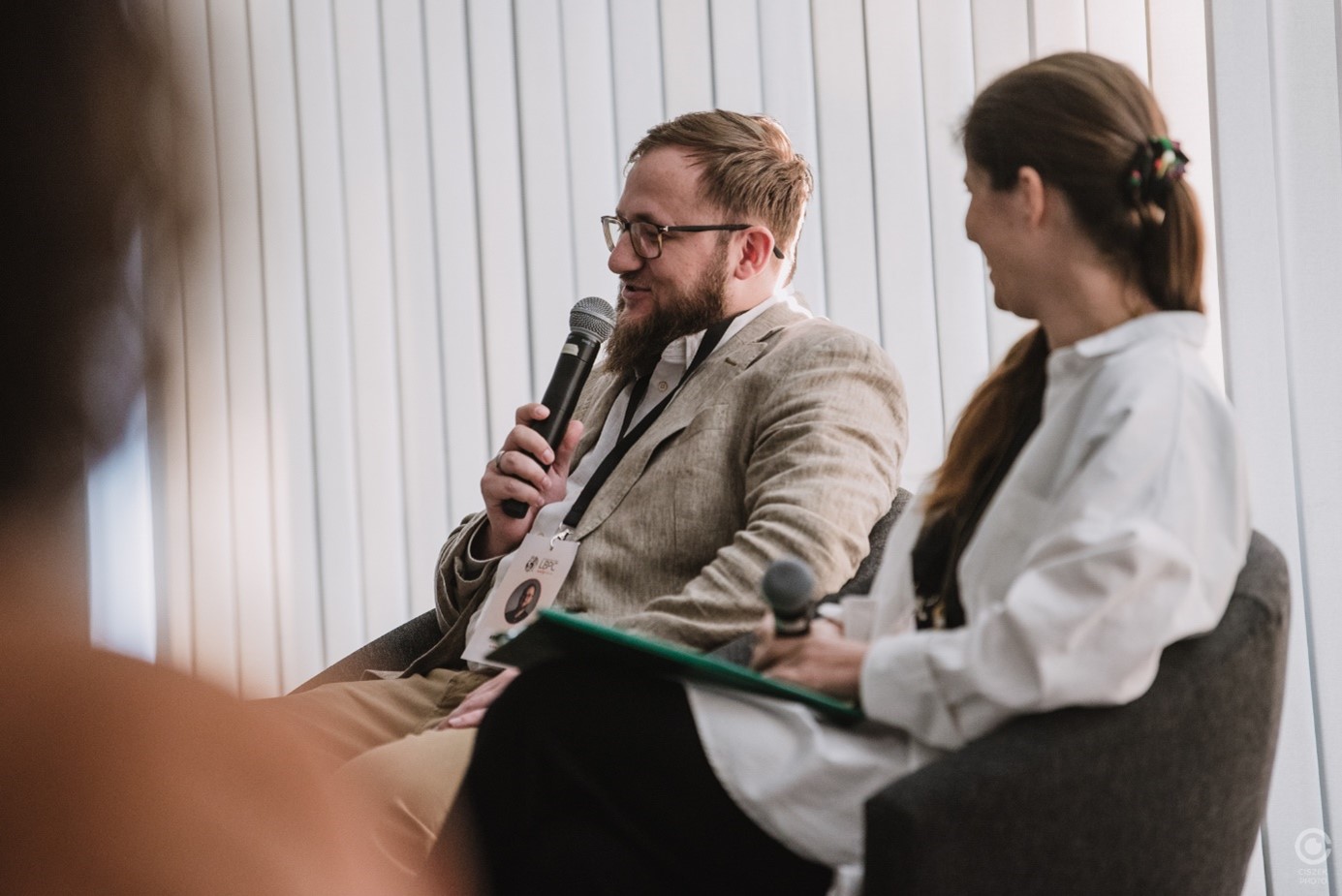 As for persuading the powers that be that localisation is worth their time, effort, and resources, Wardejn emphasised that customer journey mapping can be instrumental in persuading hesitant business owners to invest in professional services.
Well-localised product descriptions play a huge role in the customer journey, as brands often can't add lengthy text on popular marketplaces like Zalando or Modivo. Instead, they can choose product features from a ready-made attribute list, which is then translated automatically. In most cases, the information isn't sufficient and, as a result, customers frequently transition to brand websites to research the product they're interested in.
Looking up certain information isn't limited to online shopping – research shows that "56% of in-store shoppers used their smartphones to shop or research items while they were in a store in the past week". Comprehensive descriptions and features enable customers to make informed purchasing decisions, especially when shopping for specialised types of clothing, such as outdoor gear. Details about inner pockets, membrane types and lining composition are crucial for customers who seek garments that meet specific comfort and functionality requirements in various environments.
When asked about the best way to store this type of information, the panellists unanimously replied: Product Information Management systems – or PIMs for short.
For brands that provide extensive product descriptions, it's common to encounter difficulties in organising and structuring the information effectively. Additionally, companies often find themselves uncertain about the most optimal way to prepare this information for translators during the localisation process. This is where PIMs prove invaluable, as they offer a centralised platform that can streamline localisation efforts and ensure precise and consistent translation across multiple languages.
Bigger companies often leverage PIMs to foster their localisation efforts. As stated by Rompca, one common approach is to export the data from the PIM – including product photos, features and composition details. To facilitate translation, additional columns are typically added in the exported file for the translated content. Once the translations are completed, the updated file is imported back into the PIM, ensuring easy access to the localised content and consistency across multiple markets.
Smaller companies, on the other hand, may opt to handle localisation manually using tools like Excel. They can create spreadsheets where they organise and structure product information, dedicating specific columns to each language. This approach will allow them to easily track and manage translations – by maintaining a well-organised file system, small businesses can reduce the risk of errors or discrepancies in localised content.
Localisation Best Practices Conference
The linguistic aspects discussed by Wardejn, Rompca, and Wąsowska-Telęga were also covered during Małgorzata Marciniak's presentation, given at the beginning of the event. Marciniak, who's a team leader and project manager at locatheart shared advice on avoiding the most common linguistic traps and optimising localisation efforts.
Among other things, she talked about the infamous Electrolux commercial ("Nothing sucks like Electrolux"), explained why the Polish word bluza doesn't have a single equivalent in English or German, and showed examples of machine translation of e-commerce content gone terribly wrong. If you're interested in delving deeper into these topics, we recommend checking out our article – it provides a summary of her presentation and explores the issues in more detail.
LBPC is an event organised by the locatheart, translation agency, with the objective of providing a platform for discussing various topics related to localisation and translation. The event serves as an excellent opportunity to share experiences, showcase best practices in the translation industry, and engage in discussions about current and future trends, as well as innovative solutions.