New language versions of medical uniform product catalogues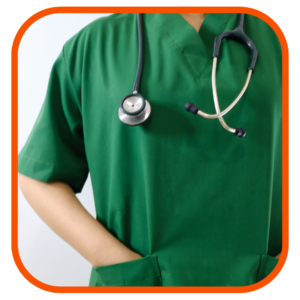 Amongst our clients is one of the largest US-based medical apparel manufacturers, which also operates globally renowned brands such as Dickies, Cherokee, or Healing Hands.
In 2023, our client decided to increase its clothing brands' visibility in the European market, with locatheart playing an important part in the process.
Challenges and objectives
Our client required an English and German version of their product catalogues, used as promo materials at an important industry trade fair in Düsseldorf.
To ensure the utmost content quality, the client ordered a translation with editing. As the project deadline was rather short, we were also tasked with delivering target graphics files (DTP). The client prepared source files both to be read digitally, and to be printed.
Step 1: IDML file preparation
First, knowing that the catalogues would be printed, we asked the client to provide us with IDML files, native to graphics software used to create publications such as, for example, product catalogues.
Our computer-assisted translation tools (CATs) support the IDML format. Thanks to that, the end-product sent to the client is a file that needs only slight visual improvements, and not tedious copy-pasting of translated content into the graphics file. In effect, the graphic designer has less work to do, and copying mistakes can be easily avoided.
At our request, our client provided the IDML files which they received from a graphic design team that had prepared the catalogue mock-up.
Step 2: Catalogue translation and editing
Thanks to our tested processes and close collaboration with experienced linguists, we were able to send back the files within the agreed timeframe – before the trade fair kicked off.
To keep terminology consistent within the catalogues, we set up an online glossary, where linguists could discuss their vocabulary choices and ask questions about the source text or report any ambiguities they come across.
Additionally, we appointed an editor for each target language, whose task was to verify:
Step 3: DTP – preparing files for printing
Our client subcontracted the process of creating catalogues to a third-party graphic designer. To further optimise the whole process, we also prepared target digital files for printing.
The client received ready-to-print PDF files with translated content pasted onto the original catalogue layout in the IDML format.
While working on the translation, we found a few minor errors in the source content – both in the linguistic and the graphics layer.
All inconsistencies in the source text, alongside questions from our PMs and linguists, were submitted to the online query sheet, so that the client's team could react in real time and refer to our suggestions.
To sum up, not only did we swiftly deliver translated target files but also improved the original version.