Tools we use at locatheart
Mikołaj Gołębiewski
At locatheart, we continuously carry out projects containing thousands of words into dozens of different languages. In order to ensure proper validation, consistency and coherence of content, as well as to streamline our processes, we employ various tools. The IT era has blessed the translation industry with amazing software that allows us to guarantee top-notch quality.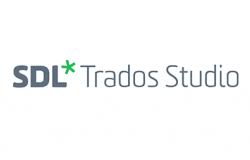 Shortly known as Trados, the CAT (computer-assisted-translation) software is arguably the largest player in the industry. Trados is for the localisation industry what Photoshop and InDesign are for graphic design.
Our project managers prepare files that we receive from our clients using Trados. They create project packages that translators work on, lock segments that do not require translation, set length limits where need be, add useful comments and attach translation memories and glossaries that must be followed by linguists.

When it comes to LAH translators and reviewers, they proceed with the text, add necessary corrections and proofread their work. When the task is finished, a ready file is sent back to PMs, who process it further by extracting target version for the client. Such files are verbatim renditions of the original, keeping intact its layout, all fonts, sizes, etc.


Quality Assurance (LQA) tools
Most CAT tools have their own QA features; however, one particular piece of software is a stand-alone jewel that greatly aids the QA process and helps maintain consistency within one text or between different texts: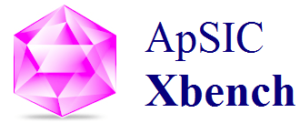 Every Trados project carried out by our translators and reviewers is checked using Xbench. This simple tool gathers data from the translation file (such as a file in the Trados format) and shows all inconsistencies that it finds. They include: different translation for the same original fragment (in case of repetitions), same translation for two different fragments, numeric mismatches, or key term mismatches. Although most validation results are usually false positives, the task is all about discerning which finding is an actual error, and which is not.
locatheart linguists work in various subtitling tools, both online and offline. Online tools mostly belong to translation companies that host their own program online and give the translators access to it via links. When it comes to offline software, the best program is, in our humble opinion: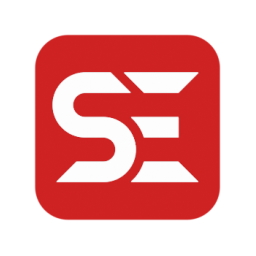 Subtitle Edit is an open-source editor which has all the features needed to create subtitles – either from scratch, or from provided templates. Users can edit text, add functional tags, adjust timecodes, perform searches with regard to different characters (also with the use of regular expression string-searching algorithms), share timecodes between various files, and compare files in a convenient, side-by-side view. We perform most offline subtitling and tech-check projects in Subtitle Edit and we are yet to encounter a problem that it would not be able to solve. It even includes a QA module, which provides the opportunity to check the subtitles against pre-selected rules that are included in clients' style guides.

As of 2022, there are no VR headsets that would run CAT tools – and, as this would be extremely inconvenient, it is unlikely it is ever going to happen. But you never know. 😊

What we wish to present in this paragraph is how we approach VR games translation which we take care of. VR sets are still not widespread, so the translators cannot be expected to find the right context for translation themselves. At our Gdańsk office, we have our own Oculus Quest 2 headset, which we use whenever there are any doubts regarding the meaning of translation.

We launch the game in question and see for ourselves where a given string of text is located and what its purpose is. This lets us limit the number of queries sent to the client to a minimum.

As far as sending tasks to our in-house and freelance translators is concerned, we simply use email. This is also the default way of communicating with clients. However, on a daily basis, especially for tasks that require a lot of queries, feedback and information exchange, we use the following programs:

Discord is our main messaging app for internal conversations. Our in-house linguists use it to discuss current doubts regarding linguistic issues as well as to ask PMs about details of their tasks – as it is quicker than sending email. PM teams coordinate current projects, as does our SEO team.

When quick response time is crucial, we communicate with several clients via Slack. Slack is extremely useful as far as quick information exchange is concerned – such as when we provide continuous game localisation.

Google's office suite comes in handy when we take care of extensive translation projects, with many different languages and lots of content involved. Examples include mobile game localisation.

Firstly, online glossaries are created for each game, with source English terms and translations into numerous language alongside them.

Secondly, query sheets are drawn up where linguists may ask questions regarding different issues that they encounter with current tasks – whether unclear meaning, source error or problems with staying within a character count limit.
A similar system is employed for VR translations. What is more, during subtitle projects, we also keep spreadsheets provided by the client in which key names and phrases are included, for translators and reviewers' reference. We all know how annoying it may be when the same character is referred to using different names across different episodes. If you are interested in how we tackle such challenges, you are welcome to refer to our article on that topic.

For day-to-day coordination of projects, our PM teams use various project management tools. We employ various well-known and established apps. Among others, they include:

Trello. We use it as a virtual to-do list with tasks and subtasks assigned to team members.
Asana. We use it to list our projects, with their wordcounts, language pairs, and occasionally with added subtasks. Our e-commerce translation projects team often utilises Asana infrastructure. Please see an example of how the tasks are organised in an actual working environment:
Confluence. We use it for storing guidelines and documentation.
Our internal settlement and management tool.