The Perfect SEM. Why It Is Worth Mixing Online Paid Advertising with SEO
Paulina Świetlak
To successfully advertise a website on the internet, you need some professional know-how and proper tools. One of those tools is SEM (Search Engine Marketing). It can be described as the whole of activities undertaken to help with website positioning in online search results. This applies both to paid and free search results.
A marketing strategy for search engines (SEM) is a process. A wide variety of actions is necessary to achieve the marketing goals of a given company. It should be considered on two levels – the creative one and the analytical one. For SEM to be successful, it should involve multiple practices – such a combination helps trigger the desired reaction from potential users. Those practices are constituted first and foremost by SEO (website positioning) and paid advertising (PPC).
What is the difference between SEO and PPC? What are the advantages and disadvantages of each method? Why is it important to take both SEO and PPC into consideration? We'll explain everything in this article.
Search engine optimisation as a long-term process
SEO (Search Engine Optimisation), also known as website positioning, is the entirety of actions aimed at improving website visibility in online search engines. The biggest advantage of SEO is the fact that its basic techniques can be utilised entirely for free. It is an attractive solution, especially for new companies making their first steps towards expansion. Unfortunately, since it does not provide immediate results, website positioning is often undervalued – and sometimes even passed over.
SEO is made up of several different fields of activity. Its three main pillars are optimisation, content and hyperlinking. But that is not all. Website positioning also refers to keyword research, surveying competition, website audits, analytics, and more.
Since it is a process, the results are not instant, unlike in the case of paid advertising (PPC). When running a business, however, it is always worthwhile to devise a long-term plan. That is why website positioning is so crucial. It might be necessary, however, to keep up with any changes in Google algorithms and follow the golden rules of SEO very closely.
Every action affecting the search engine network should be user-friendly and adhere to customers' intentions. The more closely a website mirrors customers' preferences, the higher it can climb in the search results. In this case, it is not the quantity that matters but the quality.
Let us not forget about technical SEO either. It requires some back-end skills and being well versed in HTML. Because of that, it often puts off entrepreneurs, who disregard it completely in favour of paid advertising. It is not recommended though. There are many specialised companies that can help boost a page's positioning in the free search engine network. locatheart is one of them.
Paid advertising is the ever-popular marketing tool. Its biggest advantage is that it works immediately, and the results can be visible the instant a paid advertisement is created. "Can", but not necessarily "must" – that is up to Google's algorithm to decide. The higher rate per click we set, the higher the probability that Google will select our ad. But the rate is not everything. The quality and the pertinence of an advert are equally important.
There are numerous methods of paying for advertising and setting up rates. PPC (pay-per-click) is ranked amongst the most popular ones (the name "PPC" is so popular that it has become synonymous with "paid advertising"). Other methods include CPM (cost-per-thousand-impressions), CPA (cost-per-action), and ROAS (return-on-advertising-spend). These are only a few of the many available options.
The image below illustrates the difference between organic search results (SEO) and paid results (PPC).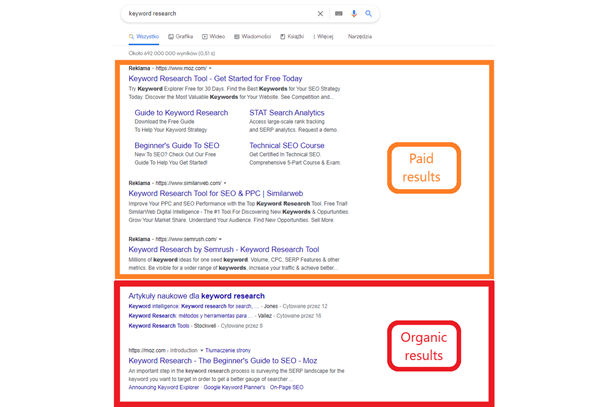 Campaign types in Google Ads
Campaign types
But results from search engine networks are not the only solution. Google Ads (a platform for creating paid advertising for Google network) allows for many other possibilities. Ads can also show up in Google partners' portals (e.g. YouTube) or in Display Network. The placement of a given ad depends on its purpose. The same goes for its type. And the most common types include: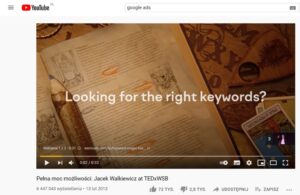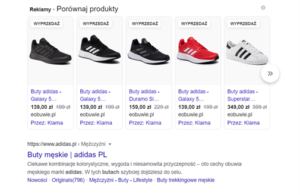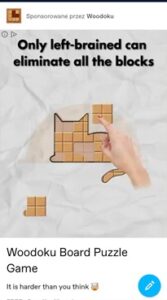 Just as in the case of SEO, constant analysing and optimisation are a must. This will affect the effectiveness of the campaign and reduce the risk of wasting your budget.
There are numerous inaccuracies on the internet when it comes to information. Often, one can find claims that SEM and PPC are one and the same. Nothing could be further from the truth. SEM is the whole of activities, including paid actions and free actions. It is a strategy aimed at reaching the best organic (paid) and non-organic (ads) search results.
As can be gleaned from the graph below, SEM is a whole spectrum of activities, ranging from SEO to paid advertising creation. Only after undertaking them all can you expect the best results. But what are those "best results" exactly?
Why mixing SEO and paid advertising is a good thing
Combining SEO and PPC activities is the best strategy, because the effects produced cannot be achieved by employing solely one of those methods. What are the benefits?
Effectiveness
Combining multiple activities improves the chances of reaching a potential customer. Even if SEO and PPC are separate strategies that require different kinds of expertise and different sets of skills, they have the same purpose. Both activities should be interconnected. This way you can boost their effectiveness. Combining them is a perfect way to hit the desired marketing targets.
Visibility
It pays off to stand out both in the organic and the non-organic search results. Even if the outcomes of SEO will not be instantaneous, by no means should the process be omitted. Even though they are an attractive option, paid ads might sometimes be passed over by Google's algorithms, but still – the company image built on SEO foundations will not be shaken easily. What is more, leaving a footprint in both ensures a higher rate of clicks. It also becomes an advantage over competition.
Credibility
The stronger the presence of your website, the greater the impact on your brand's credibility. People like to visit websites they already know. Increased visibility helps consumers get used to a website and remember it better. In time, this impacts the conversion rates (it's the reaction expected from the users of the website, triggered by specific marketing actions – both paid and free).
More data
Acting on both levels means getting twice the amount of information. And a more complex analysis involving various kinds of data leads to correct conclusions and lets one pick the right strategy. What is especially useful about SEO is that more detailed data allow for a more accurate keyword selection or user preference verification.
Unique opportunities
Once in a while, it is possible to create a custom campaign for a special occasion, like Christmas or Valentine's Day. Mixing the tactics allows for better coordination of your actions, so that their effects are stronger. This is where analytics comes into play. Complex data translates into more accurate identification of potential customer target groups and, subsequently, into more accurate simulations of their behaviour; it allows, therefore, for a better customisation of your offer. Keywords play a huge role in this. SEO allows for identification of most commonly used keywords, and Google Ads offers the possibility of creating a special, time-limited campaign.
There is no limit to the ways you can choose to conduct marketing operations; there is also room for straying off the beaten track. Each business type is different, and markets play by their own rules. There are, however, practices that can effectively influence brand's visibility, and by extension – the conversion rate. SEO and paid advertising are two fundamentally different strategies that have the same purpose. From the marketing perspective, they are equally important. That is why it is worth mixing them to achieve more spectacular results.
We understand, though, that working on both levels simultaneously is something that can be very time-consuming, and sometimes just hard to accomplish. That is why it is better to reach out to a professional agency which has the means and expertise needed to engage in this activity.
Do you have any questions about our services?
Please do not hesitate to contact us.